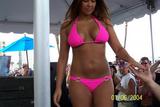 NEW: Airborne, Aerotrike, Air Creation, DTA & Northwing Trikes
Click pic to read... Sex sells, right? In this case I'm using it to get you to read the following before sending us grumpy emails about over-priced "flying weedeaters" and how you built one for 50 bucks out of PVC & Glad Bags back before the earth cooled off.
---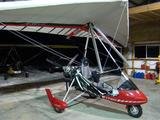 NEW: Airborne XT 912 w/ Cruze Wing
N227EK. Airborne XT-912 w/ Cruze Wing. Brand New. Fully Loaded with Instructional Kit, Dual Rear Hydraulic Rrakes and a bunch of ther stuff. Professionally assembled. Ready to deliver, ship or teach you to fly in it. BRS bracket is installed but there is no BRS - although I have 3 of them on the shelf; one is new & the others are used.
Pending Equipment but Ready to Move.
---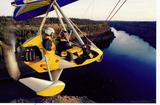 NEW: Air Creation Tanarg
Click Picuture for Details. The Air Creation Tanarg is an extremely well finished 'airplane'. I say 'airplane' because I have seen very few conventional aircraft built with the same meticulous finish & robust construction that I see on this trike. Therefore, it has every right to compete with the big boys of design, craftsmanship & performance.
Starting at $38,000.
---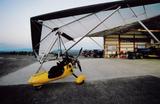 NEW: Northwing Apache Sport 912
Northwing is relatively new to the 912 market, but you won't be able to tell. The entire winter of 05/06 was dedicated to dialing in the best value-per-dollar-spent on a fully-outfitted 912 trike. The Apache 912 with the same options (and more) beats the competition by $7200 and you get to keep your business here in the United States.
Starting at $38,500