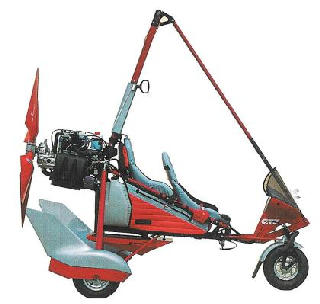 SOLD: Air Creation GTE 503dcdi
Performance, Design, Exotic Materials & Elite Workmanship. This is also a highly durable trike with an incredibly solid & sleek feel in the air. AirCreation's name and reputation as the 'industry leader' in trikes & wings preceed this aircraft. French design & engineering equate this aircraft with the Ferarri. The precise & reactive wing has in-flight adjustable trim for cruising at extremely high or low speeds with reinforced 'everything'.

We like AirCreation's mini control pod on this aircraft because it keeps the majority of wind off you as a full fairing does, but still provides the views and visibility of having no fairing at all. The finned wheel fairings provide extra stability and precision tracking in low passes & landings as well as high speed performance flying. As much power and performance as you'll ever dream of with without a cockpit & turbine engine.
Price:

$19,950.00
Please Contact Us For Purchasing Information